our clients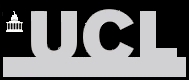 University College London (UCL) is a public research university located in London, United Kingdom, and the oldest and largest constituent college of the federal University of London. Founded in 1826, UCL was the first university institution to be founded in London and the first in England to be established on an entirely secular basis, to admit students regardless of their religion and to admit women on equal terms with men. UCL became one of the two founding colleges of the University of London in 1836. It is regarded as being one of the world's most prestigious universities.
---
Amical, Global Experts in Justice Reform is a private limited company established in 2013 by a small group of UK and international Justice Reform experts. Specialising in the design of services that rehabilitate offenders and protect victims of crime.
Their business knowledge, academic links, and experience in information technology, ensures that services are the most effective for the resources available.
Based in the UK and Barcelona, Amical have worked across the globe collaborating with government agencies and local NGO's.
---

SPX Corporation is a Fortune 500 multi-industry manufacturing firm. SPX's business segments serve developing and emerging end markets, such as global infrastructure, process equipment and diagnostic tool industries. With corporate headquarters in Charlotte, North Carolina, they have operations in more than 35 countries around the world. Their products include pumps, valves and other fluid handling devices; diagnostic tools, fare-collection and cable/pipe locators; cooling, heating and ventilation equipment; and compactors, power systems, broadcast antenna systems, dairy dryers, aerospace components and pressure vessel closures.
---

Caparo a British-based company founded by Lord Paul, with business interests predominantly in the manufacture and marketing of steel, and specialist engineering products. Caparo is a global association of businesses and has operations in the United Kingdom, North America, Europe, and Asia. It has 80+ locations globally and employs in excess of 10,000 people. Caparo Testing Technologies is a subsidiary of Caparo.